J. Scott Thompson, DMD
Dr. Scott Thompson was born in Shaker Heights, Ohio. He attended the University of Pittsburgh, where he obtained a Bachelor of Science degree and graduated cum laude. Dr. Thompson went on to attend Boston University School of Dental Medicine and graduated in 1987. Dr. Thompson then moved to Vermont to complete a general practice residency at the University of Vermont before opening a private practice. He travels extensively to learn about the latest technologies and concepts in dental science. Some of the courses he takes are provided through the prestigious Spear Institute and Dawson Academy. Dr. Thompson is also an active member of the Vermont State Dental Society.
Dr. Thompson and his wife, Dr. Susan Grimes, reside in Shelburne, where they raised their three kids. Scott's other passions in life are biking, skiing and watching hockey.
Sara Samaha, DMD
Dr. Samaha earned her Bachelor of Science degree in Biology and graduated with honors from Boston College. She then went on to receive her Doctor of Dental Medicine degree from Tufts University School of Dental Medicine. Afterwards, she completed a General Practice Residency in Dentistry through Harvard/Massachusetts General Hospital.
Dr. Samaha joined our practice in October 2017. She looks forward to coming to work not only because she loves practicing dentistry but also because she very much enjoys the patients and staff she gets to interact with on a daily basis. She takes pride in providing quality care and forming lasting relationships with her patients. Dr. Samaha strives to provide a positive environment where doctor and patient work together to achieve a comfortable, beautiful, and affordable result. Regardless of whether a patient's dental needs are large or small, she believes in taking a kind and compassionate approach to helping the patient achieve and maintain the level of oral health that they desire.
Dr. Samaha is experienced in ceramic crowns, implants, and tooth colored restorations, as well as root canals and fixed and removable prosthetics. She is also a certified Invisalign® provider, which is a process that straightens teeth without metal braces. She an active member of the American Dental Association, the Academy of General Dentistry, the American Association of Women Dentists, and the Vermont State Dental Society. She is originally from the Concord, NH area, where she grew up watching both of her parents practice dentistry in the office where her grandfather also once practiced dentistry. She is excited to be in Vermont with her fiancé, Ben, and their golden retriever, Phoebe. In her spare time, Dr. Samaha enjoys traveling, reading, cooking, and spending time with her friends and family.
Meet Our Team
Our educated and talented dental team at Scott Thompson, DMD works alongside our dentists, Dr. Scott Thompson and Dr. Sara Samaha, to help you become proud of your smile! We are happy to provide outstanding dental care in Essex Junction, Vermont, to not only give you the smile you have always wanted but to also give you the best dental experience imaginable. If you would like to get to know us a little bit better, please feel free to read our biographies. We look forward to meeting you!
Ashley – Practice Administrator
Ashley is our practice administrator. She has been with our team since early 2002. Ashley graduated from an ADA-accredited program for dental assisting in the summer of 2002. Being a supportive patient advocate is one of Ashley's favorite roles. As described by her teammates, Ashley is very approachable. She is creative and able to make treatment work in a patient's schedule or budget. Ashley believes in helping to do what is best for the patient. Ashley is enthusiastic about improving herself through continuing education; some courses she has taken and truly enjoyed have been Dale Carnegie and an intensive 5-day facilitation camp. Ashley lives in Essex with her son. When not working, Ashley loves spending time outdoors with her son, going to concerts, watching any live music, and watching movies. You may contact Ashley with any questions about our office at ashley@scottthompsondmd.com or 802-879-7811.
Jamie – Dental Hygienist
Jamie is a professional, enthusiastic dental hygienist. She graduated from the University of Vermont in May 2000 with a degree in Allied Health Sciences. Jamie returned to UVM in May 2001 and became local anesthesiology certified. Jamie spent 8 years focused on the treatment of periodontal disease. Jamie is excited about what she is doing, has high standards of quality and integrity, and is motivated to achieve the best results for our family of patients. Jamie enjoys spending time with her three children, a son and twin daughters. In her spare time, her interests revolve around family, health, and fitness.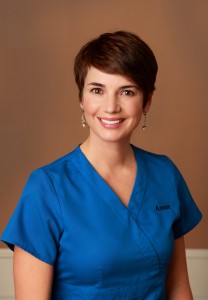 Annie – Dental Hygienist
Annie has been a part of our team since the summer of 2011. She is a native Vermonter and a UVM alumna. After almost ten years of working as a hygienist in a private practice in the Boston area, she returned to Vermont. Her dedication to oral health and how it connects to the whole body makes for a great fit in our team. When she is not serving our patients, Annie enjoys hiking, camping, sailing, skiing, and tapping trees with her husband and children.
Sally – Dental Hygienist
Sally has been with the practice since 2006. She is currently on the Vermont State Dental Board as well as a dental examiner with CDCA. Sally enjoys the professionalism in the office, and she contributes to the success of the practice by keeping on top of continuing education and adding info to the hygiene team.
Sally has been married for 33 years and has a 21-year-old daughter. Sally is involved in Civil War reenactments and is on a competitive theatre on ice team called "On Thin Ice".
Ashley F. – Dental Assistant
Ashley joined our team in March 2018, and she loves what she does! As a dental assistant, Ashley loves talking with her patients and learning about them while also continuing to learn new things about dentistry. She loves the family atmosphere at Scott Thompson, DMD that also promotes a stress-free work environment. Ashley grew up in a home with eight siblings and was home-schooled through 12th grade. She received her dental assisting education from Essex Tech. Ashley is the mother to an amazing 22-month-old boy named Austin. She also has two fur babies. In her free time, Ashley is addicted to working out. She also loves the outdoors and photography, and she is a dog lover.